If you are a current member, log in using the form below.



Log In:


Forgot Your Password?

If you are a current member and have forgotten your password, enter your email address below, and your password will be emailed to you. Use the email address you registered with.


Have you seen the latest issue?
IFR Focus is our free, bi-monthly newsletter designed for the IFR Pilot and written by Jeff Van West. It dives into advanced IFR topics and includes a video and a ForeFlight quiz. Read the latest issue of IFR Focus - and you can see the back issues as well.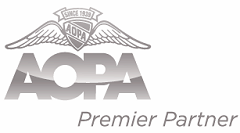 PilotWorkshops is proud to support AOPA and its membership in their mission of advancing the growth and safety of general aviation.