If you are a current member, log in using the form below.

Log In:



Forgot Your Password?

If you are a current member and have forgotten your password, enter your email address below, and your password will be emailed to you. Use the email address you registered with.


IFR Bootcamp is an intensive, in-person, scenario-based program dedicated to helping instrument-rated pilots knock off the rust and build IFR proficiency and confidence. Get more details here.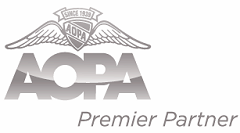 PilotWorkshops is proud to support AOPA and its membership in their mission of advancing the growth and safety of general aviation.